Goldie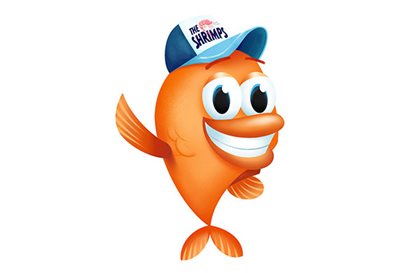 Hi there, I'm Goldie!
Pleased to meet you. I'm a Goldfish and we live in freshwater. My favourite Aquaball team is The Shrimps! My family of Goldfish have been around for over 30 years now, wow! Check out my friends, they are super friendly & helpful!
Shub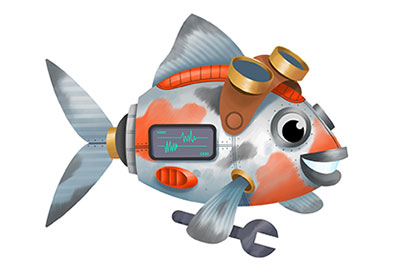 Hi I'm Shub.
I'm a Robot Fish based on a Shubunkin Goldfish. I'm a mechanic and I can fix anything! My dream is to be a real Goldfish one day. I also know how everything works so you will find me on on boxes and in manuals from time to time.
I also have my own workshop so come and say hi!
Dr. Sara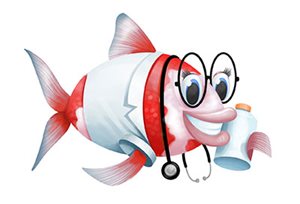 Hello I'm Doctor Sara.
I'm a Sarasa Comet Goldfish! I'm really into fish health & nutrition. You will see me on anything relating to Goldfish treatments & foods. I'm very outgoing, friendly but can be calm in an emergency situation!
Visit my surgery for advice on health and nutrition.
Professor Mo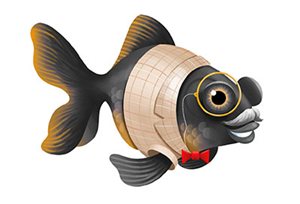 Hello there I'm Professor Mo.
I'm a Black Moor Goldfish. I'm very knowledgeable and I can answer any questions you might have about fishkeeping. I enjoy reading and going to the Aqua Theatre. I'm a little shy but I really come out of my shell once we get to know each other.
Come to my lab and ask me anything.