The best bits...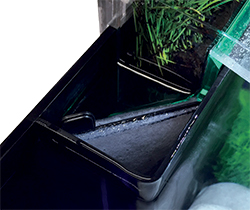 Keep your water clean and safe the simple way with the easy-access integrated back filter with 5 Stage filtration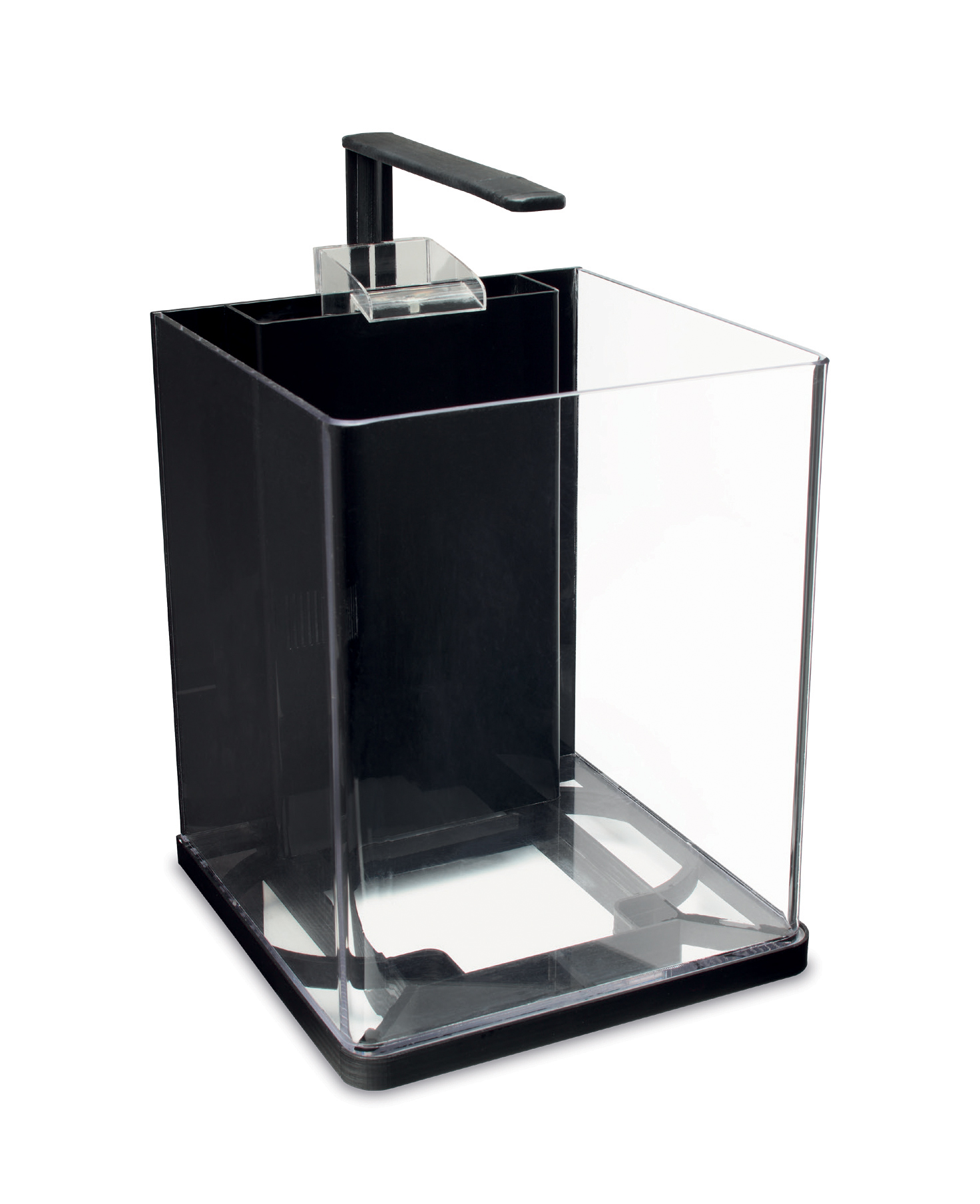 Oxygenate your aquarium's water and add extra interest with the stylish green lit cascade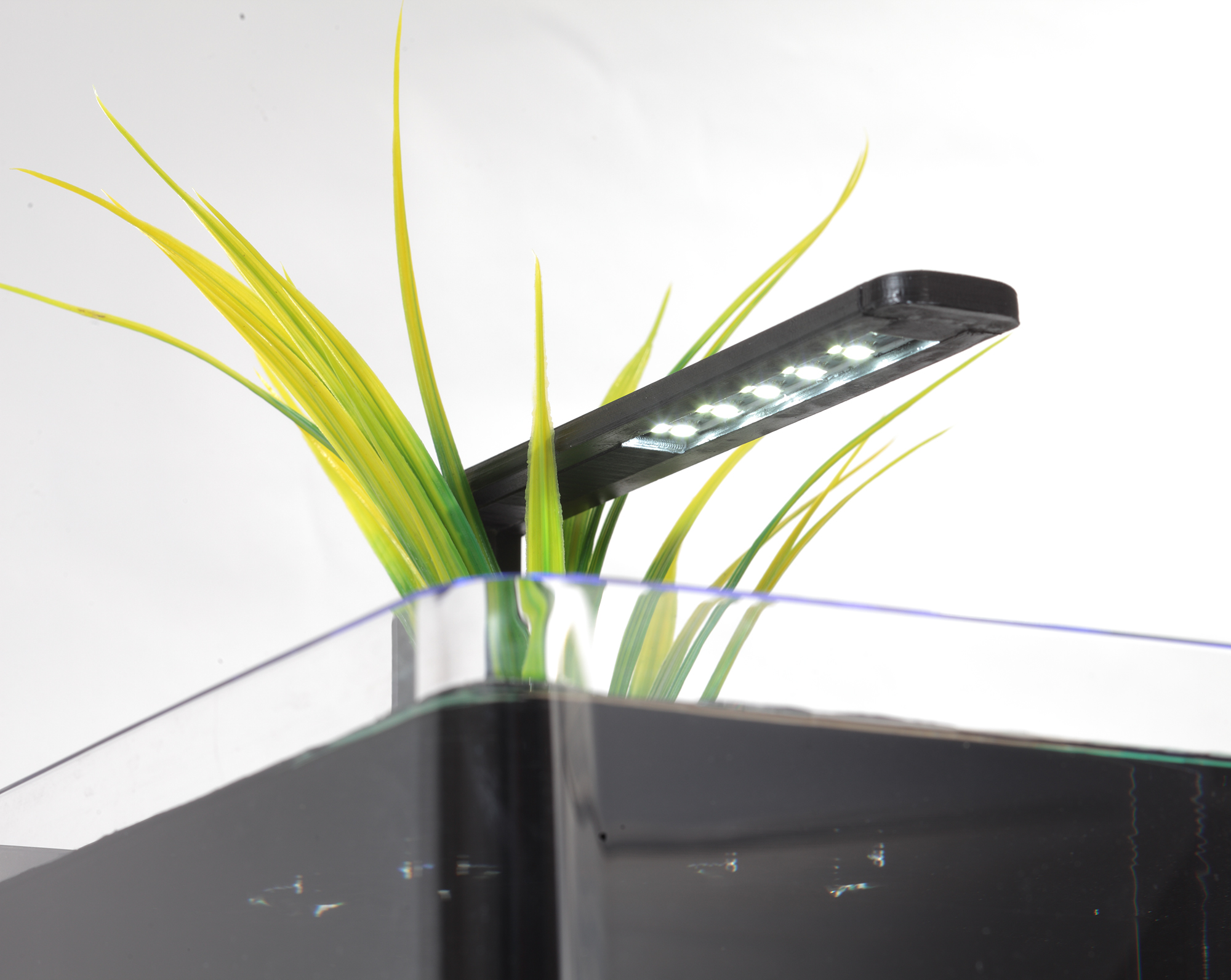 Know that your aquarium is strong and sturdy thanks to the shattterproof acrylic construction
Key features
Stylish glow effect lighting for a beautiful aquarium, even in limited light

Waterfall planter for a stunning appearance and improved water balance

Day and night LED lighting for good looks and aquarium health

Helpful Aquaflash reminder system helps you stay on top of maintenance
Product overview
Turn the smallest and darkest spot into something incredible with an Edge Glow Aquarium.
Let this little gem of an aquarium light up any room, with incredible style and features that get even better in the dark.
Perfect for the knowledgeable fishkeeper who wants to make a statement, this aquarium has 4 types of in-built illumination which work together for a stunning visual effect.
The Edge Glow effect lighting, electric blue base lighting, green cascade lighting and bright white top lighting work together, giving your tank a unique appearance for a real impact in your room.
Ramp up the style stakes even more with the top planting chamber where you can add lush greenery to amplify the stunning visual effect even more.
But even better (and shh, don't tell everyone), this aquarium can be set up in minutes - simple, effective and stylish, what more could you ask for?
18 Litre Aquarium with integrated back filter

White LED

Planting Chamber

Base tray with LED lighting

Lid cover

Water Treatment

Low Voltage Transformer

Quick Start Guide
| | |
| --- | --- |
| Product code | 51542 |
| Product barcode | 755349515424 |
| Disposal of electrical goods | Y |
| Colour | Clear |
| Length | 1. 0 - 30cm |
| Size (litres) | 18 Litre |
| Wattage | 7.1W |
| Consumables | |
| Glass thickness | 4mm |
| Lighting spectrum | 6500 |
| Warnings | Heater not included |
| Aquarium size | 1. X Small 0-20 litres |
| Assembled dimensions (HxWxD) cm | 42.0 x 25.9 x 25.5 |
Setting up your Edge Glow Aquarium
Watch this step-by-step video on how easy it is to set up and get going with your new Edge Glow aquarium.
For further setting up videos see the support section of the website or subscribe to our You Tube channel.