The best bits...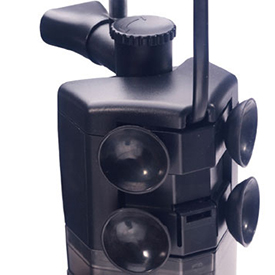 Corner design to fit in a corner of an aquarium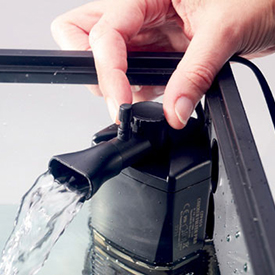 Adjustable directional flow and flow control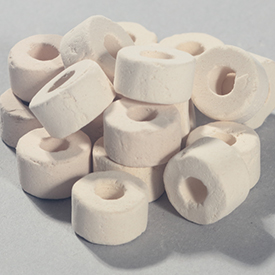 Includes bio-media
Key features
Easy to use
Sparkling clear water
Simple corner fit
Powerful venturi for healthy water
Spray bar included
Adjustable flow control
Flow direction adjustable
Bio-media included in filter
Easy to replace Cartridge filters
Product overview
Your Filter is full of all the essentials you need for a healthy and clean aquarium. Corner Power Filters have been conveniently designed to fit corners, with directional adjustable flow and an optional spray bar. In addition to the effective five stage filtration including Bio-Media to create healthy water by acting as a home for essential bacteria which removes toxic fish waste. Mechanical Floss which clears water by trapping finer waste. Mechanical Sponge trapping larger waste. Carbon purifies water by removing dyes, toxins, heavy metals and odours and the built-in venturi injects tiny bubbles returning clear and healthy water into the aquarium. Replacement cartridges are easily available in packs of 3.
1 x Corner Power Cartridge Filter CPF1 ~Mounting bracket and suckers ~Quick start guide
| | |
| --- | --- |
| Product code | 51680 |
| Product barcode | 755349516803 |
| Disposal of electrical goods | Y |
| Weight | 0.35kg |
| Assembled dimensions (HxWxD) cm | 19.4x8x5 |