The best bits...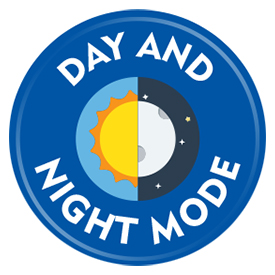 Day and Night Mode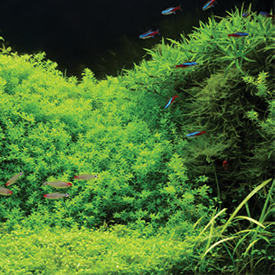 Stimulates healthy plant growth without encouraging algae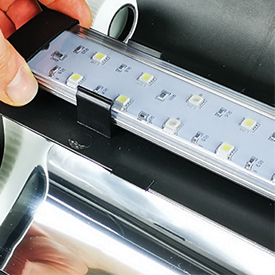 Reliable and fully waterproof IPX7
Key features
Super bright as well as economical
Retro-fits onto any aquarium
Stimulates healthy plant growth without encouraging algae
Day and Night mode
Waterproof
Product overview
Upgrade your aquarium with this superb Freshwater Tropical LED. Your plants will thrive with the super bright light. The Eco-Max is a spot light source, which bounces off any surface water movement, this creates a day or night time ripple effect in the aquarium. The ripple effect and vibrancy from this light will turn your aquarium into a stunning planted feature. Want to enjoy your aquarium at night too? Switch from day to night mode with a flick of the switch and marvel at the soft blue lights which will illuminate your tank without disturbing its inhabitants. The Eco-Max LED can easily be attached to your aquarium with the multipurpose fitting brackets. Our light is economical compared to traditional lighting so no need to worry about the energy bills from this super bright light, you can just relax and enjoy your aquarium.
1 x 36cm single unit Low profile transformer with blue and white inline switch 2 x Multipurpose fitting brackets Instructions
| | |
| --- | --- |
| Product code | 90126 |
| Product barcode | 755349901265 |
| Disposal of electrical goods | Y |
| Colour | Blue and White |
| Length | 36cm |
| Wattage | 6.3w |
| Lighting spectrum | 8,000K |
| Pack Size | 43.5x7x6cm |
| Weight | 0.3kg |
| Aquarium size | Up to 45cm |
| Assembled dimensions (HxWxD) cm | 36x4x3cm |