The best bits...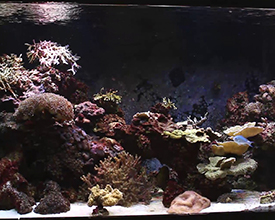 Max output white, red and blue LEDs for an incredible looking aquarium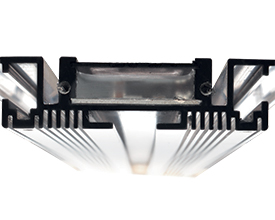 Fully waterproof and submersible up to 1 m depth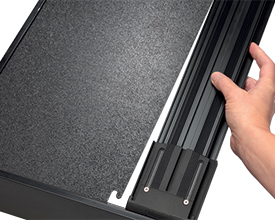 Easy-fit lighting for all furniture aquariums
Key features
Max output LEDs and a new Tri-Spec 2 lens system enhance light output and create a brightly lit, beautiful aquarium
The intense light and balanced spectrum are ideal for coral and very light-demanding plant species
14 x 3w White, 5 x 2w Red and 5 x 1w Blue MO LEDs
Tri-Spec 2 comes in 4 sizes with 3 fitting options: extendable end brackets for direct replacement into flap systems; versatile brackets to retrofit onto any aquarium hood; a suspension kit to hang over open top tanks
IP67 Water Proof - unlike competitive products the Tri-Spec 2 is truly submersible in up to 1m depth
Bluetooth controller available separately allows you to fine tune the light spectrum and intensity
3 year guarantee
Designed in the UK
Product overview
Following three years of research and development, Interpet is proud to present Tri-Spec 2, a maximum output aquarium light with a uniquely engineered lens system that delivers unparalleled light output in its class. Its LEDs are tuned to emit the optimal spectrum for growing stunning reefs and lush aquascapes. Designed to be versatile, the Tri-Spec 2 comes in a variety of sizes, with three fitting options and it can be used to replace the lights in any size of furniture aquarium. The lighting unit is IP67 water proof, enabling it to be submersed in depths of up to one metre. Take control of the lighting levels and on/off timings with the
Tri-Spec App Controller
upgrade. Need to know which size Tri-Spec 2 fits your aquarium? See the sizing guide in the image carousel above.
Tri-Spec 2 LED Unit
Switch Transformer
Retrofit Bracket Set
Instruction Booklet
| | |
| --- | --- |
| Product code | 51579 |
| Product barcode | 755349515790 |
| Disposal of electrical goods | Y |
| Colour | Combined Day/Night |
| Length | 148 - 156cm |
| Wattage | 40.5W |
| Consumables | 51565, |
| Lighting spectrum | 440nm BLUE, 640nm RED, 6500k WHITE |
| Weight | 2kg |
| Aquarium size | 5. X Large 150-200 litres |
| Assembled dimensions (HxWxD) cm | 9 x 2 x 148 |