The best bits...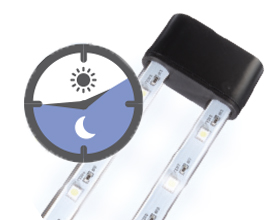 Automatic day and night cycle gives you one less thing to take care of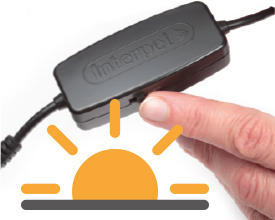 Built-in sunrise feature gently eases your fish from day to night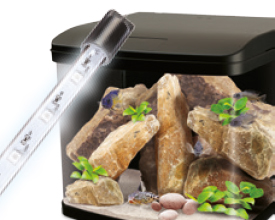 Enjoy an easier life and happier aquarium with any Interpet Bright White LED
Key features
Pre-programmed natural lighting cycle: 10 Hours on - 14 hours off for a healthier aquatic environment

Built-in sunrise feature to gently move your aquarium from night to day

Compact design fits in with your existing kit
Product overview
Sometimes life can get in the way of perfect aquarium care, so it's good to know there are little tricks you can call on to make your life easier without your aquarium suffering.
How about this nifty LED Auto Timer and Sunrise Controller for starters?
You can be certain your fish and plants will always get the light they need, regardless of whether or not you're around.
Simply fit this compact little gadget inline between the lights and transformer, and you're ready to take things a little easier.
Once you've set up this timer, your lighting will run on a 10 hours on, 14 hours off cycle; perfect for encouraging healthy plant growth and keeping pesky algae at bay. It'll also help you keep excess power costs down as a bonus. And that's not all; the sunrise feature means your fish stay happy and calm as the lighting moves gently from night to day.
The LED Auto Timer and Sunrise Controller works with any Bright White LED, River Reef or Nano Aquarium.
1 x LED Controller
| | |
| --- | --- |
| Product code | 51497 |
| Product barcode | 755349514977 |
| Disposal of electrical goods | Y |
| Colour | Bright White, Blue Moonlight, Colour Change, |
| Aquarium size | All |
| Assembled dimensions (HxWxD) cm | 3 x 8.5 x 4 |