Choosing the right aquarium for you
If you have made the decision to start the fun, beautiful and relaxing journey of fish keeping, you'll need a home for your new aquatic life – an aquarium.
Selecting the right aquarium for your circumstances will rely on factors that you should consider carefully.
We are not trying to put you off here, we want you to dive-in and enjoy fish keeping, but we also want you to start your new hobby with a clear understanding of what is required so you have a long and pleasurable life with your fish tank.


Think about where you want your new aquarium and what space you have to accommodate the aquarium and cabinet. Double check that really is the right spot for it, you should avoid:
Direct sunlight (you'll suffer a never-ending battle with algae!)
Extreme temperature variations, for example, next to a radiator (this can distress the fish leading to health issues)
Areas subject to loud noise, vibrations, or potential knocking (this will also stress your fish) is working and there are no blockages.
The old adage 'bigger is better' rings true when it comes to aquariums, this is because:
Fish live in their own waste so the more water there is to dilute that waste and other dangerous chemicals, the cleaner the water they live and breathe.
The larger the aquarium the bigger the surface area (for rectangle and bow fronted designs), the better the oxygenation which is important for good fish health.
You can keep more – and larger – species of fish. Fish keeping is addictive and in no time, you'll be wanting to increase your little community!t to loud noise, vibrations, or potential knocking (this will also stress your fish) is working and there are no blockages.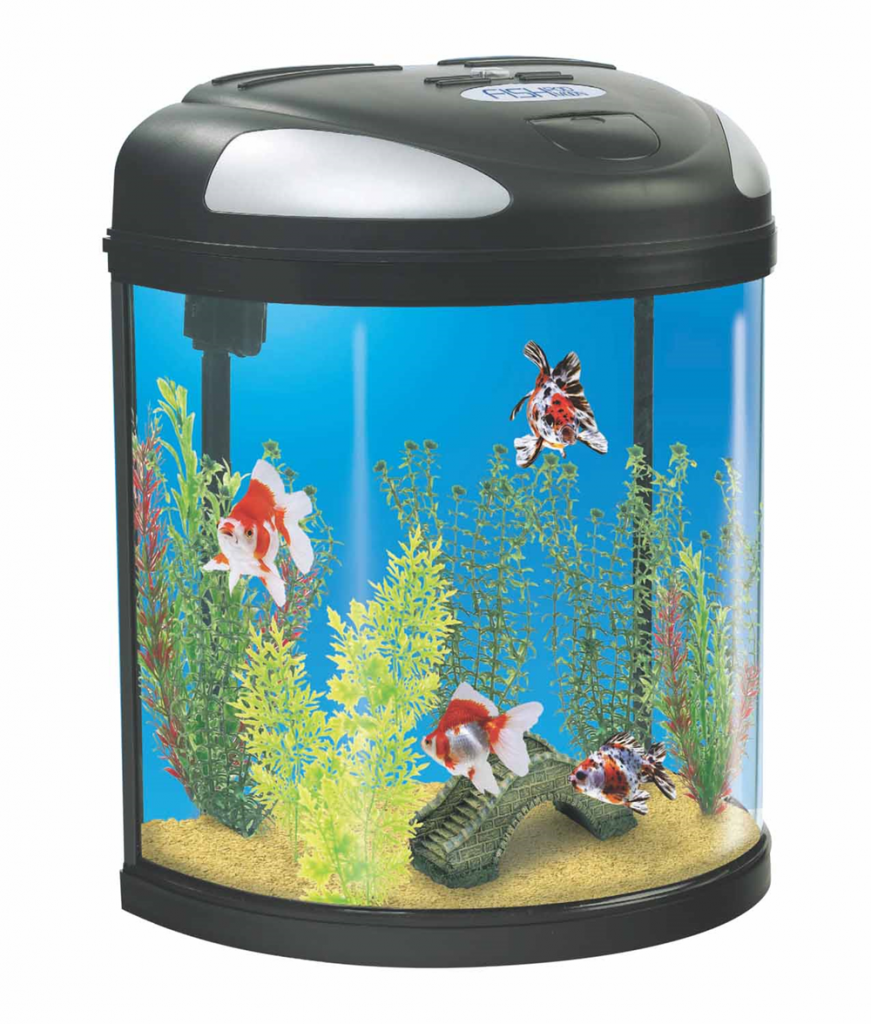 What shape and style do you prefer?
There is a wide selection of aquariums available, from classical rectangular and bow fronted to cylindrical and bowl shaped.
Consider the ease of maintenance and the welfare of your fish (volume/surface area – as mentioned in Size) when choosing your fish tank.
Is it a 'starter' aquarium with everything you need to get up and running?
Fish keeping requires a fair amount of equipment to get going, and there are many aquariums available that come (more economically) with everything included, but the minimum would be:
aquarium (and buy the correct cabinet)
filter
lighting
tap water conditioner
plus a heater, if you intend on keeping tropical fish
Remember that there will be additional items you will need to buy in the early days, such as; gravel, plants, fish, a test kit, net, thermometer, other fish or water treatments and food. There are also ongoing upgrades and kit to keep your aquarium healthy and clean.
How much do you want to spend on your new set-up?
Finding the perfect aquarium for you is essential to success and enjoyment in your new hobby; the size, design and suitability for your needs should balance out with the budget you have available. Consider the ongoing running and care costs of the aquarium, fish and equipment.
Usually the primary reason for considering an aquarium are the beautiful and varied fish available.
When selecting your aquarium, you need to think about what type of fish you want to keep. Some fish like to shoal, so you'll need plenty of room for them to live together. Others are territorial and require some rock or décor to set up their own 'zones'.
Also consider how big the fish will grow – if you want a specific type of fish you need to allow room for their full adult size.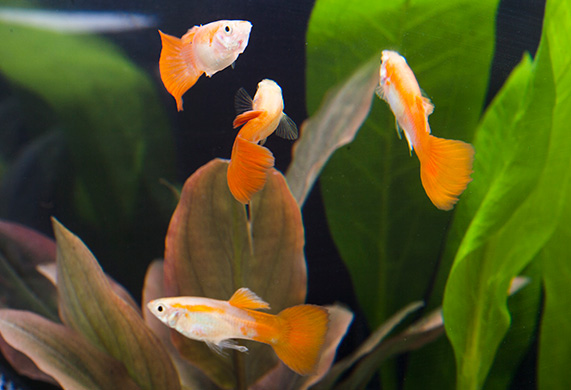 Some suggestions of Interpet starter aquariums for all sizes and budgets:
And finally…
It is vital to bear-in-mind the ongoing time, money and care that fish require. As living creatures, they deserve as much dedication as any other pet you might choose to keep in your family.
Read through the useful articles in this website and we'll take you by the hand on your new aquatic adventure.
Now, choose your aquarium, and let's get going!